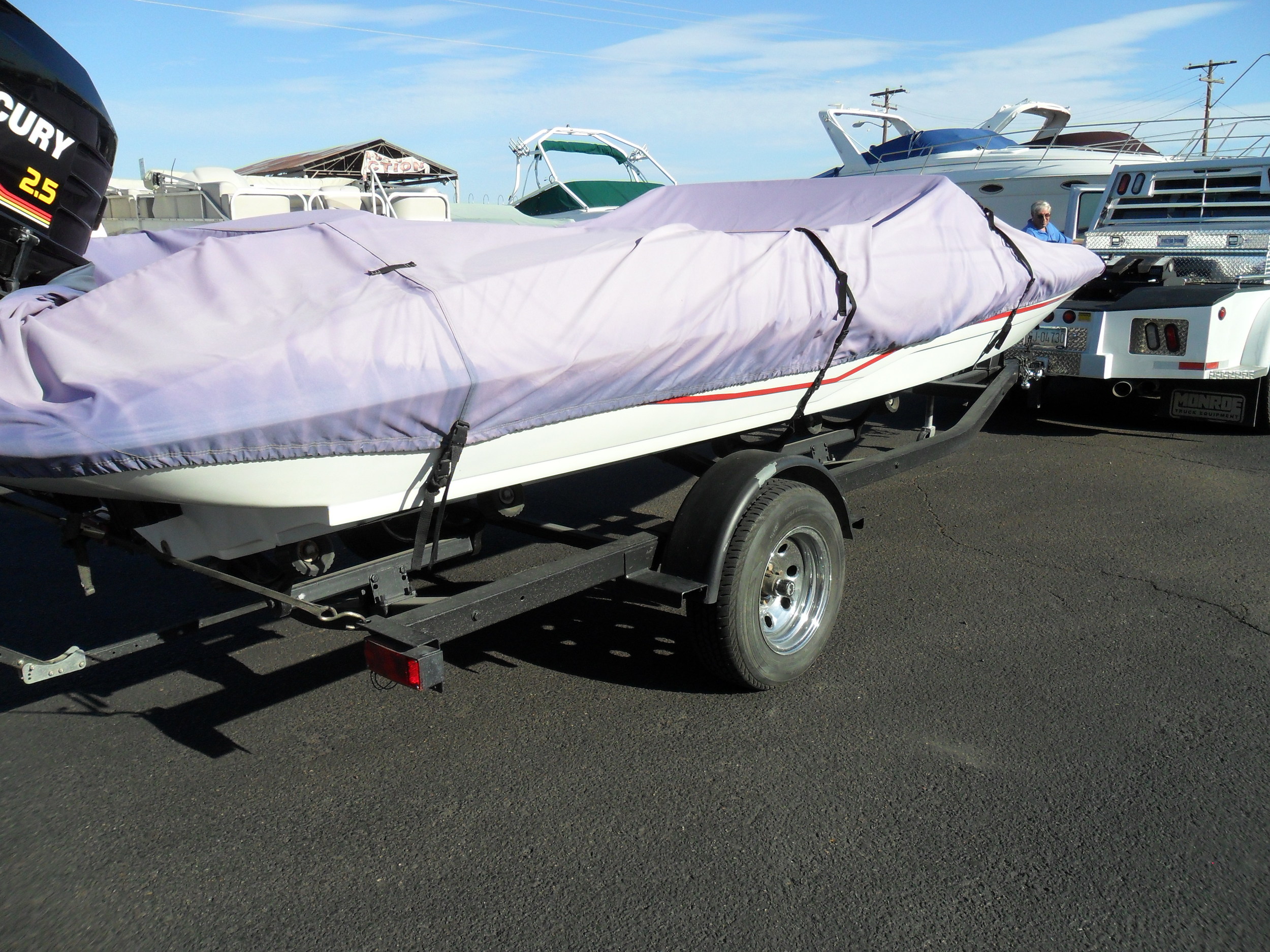 PREVENTATIVE MAINTENANCE /ANNUAL SERVICE
Preventive maintenance (Annual Service) for your boat will help keep your boat running its best longer. An example of an annual service for a 20' boat with a Mercruiser with an alpha is:
Check all fluids, top off as needed.
• Run out boat and check overall running and shifting condition
• Change oil, oil filter and fuel filter
• Check out all safety systems, (blower, bilge pump, horn lights etc)
• Pull drive, drain gear lube, psi test drive, and fill with new gear lube
• Check out all bellows, water hoses and trim senders
• Check anodes
• Load test batteries
• Check out trailer condition, lights, tires, bunks and grease buddy bearings
• We will go over the boat and will give you any recommendations needed. If need be we can help with a priority list of what needs to be done to your boat.
MECHANICAL REPAIR
We service all outboard and inboard motors from annual services to engine repowers and drive rebuilds.
FIBERGLASS/ALUMINUM HULL REPAIR
Services at the fiberglass shop begin with repairs such as: simple cosmetic scratches in gelcoat and metal flake to serious structural damage such as: impact damage, transoms, floors, motor mounts.
CUSTOM GELCOAT and METAL FLAKE MATCHING
Hales has access to all factory color gelcoats and custom color-match any gel coat and paint that may not be available through our suppliers. We can also match any age boat or Jet Ski.
BOATING ACCIDENT and STORM DAMAGE
Accidents happen, an unfortunate reality but…. Hales will be there to help work with you through every step and get your (baby) boat ready to get back out on the water as soon as possible! We strive to keep this process fair to everyone that is involved; the hourly rate stays the same for the customer and the insurance company.
BOTTOM PAINTING
Bottom paint prevents the growth of organisms that can attach to your boats hull and can affect a vessels speed, performance, and durability when boats are kept in the water for extended periods of time. Boats left in freshwater can grow a healthy beard of plant algae slime, which will create blisters and electrolysis. Having your boat bottom painted every 2-4 years will help the condition of your hull. Request a quote today to ensure your bottom is in good shape!
TRAILER SERVICE
Wheel bearing replacement, welding, bunk carpet and wiring.